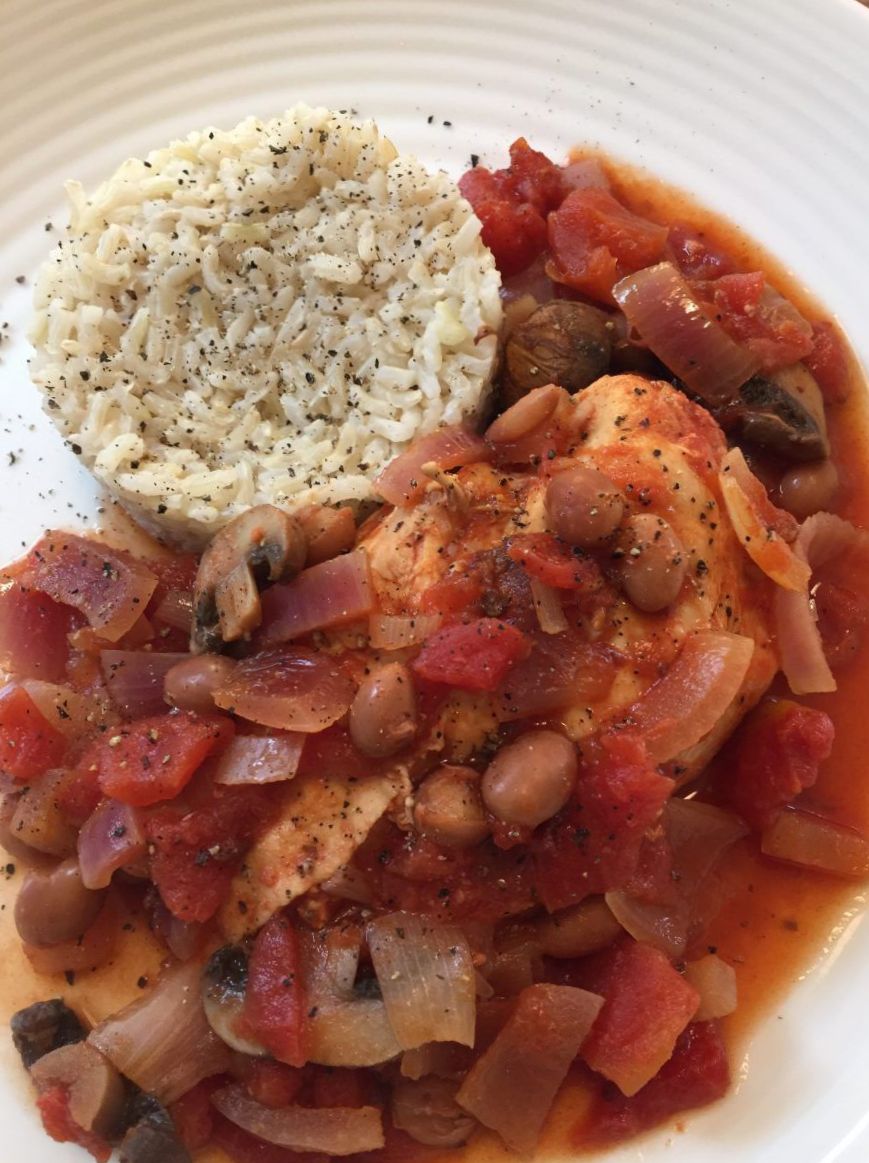 Another very tasty, spicy chicken dish that's quick and easy to make.  I cooked this in the oven but a slow cooker would be just as good.
It's free on No Count and the whole dish, including 50g of rice, would be 5 points if tracking.
Ingredients (serves 4):
4 chicken breasts
1 red onion, sliced
150g mushrooms, sliced
2 x 400g tins of chopped tomatoes with herbs
1 x 400g tin of borlotti beans, drained
3 tsp chipotle paste
Method:
Put all the ingredients into a casserole dish and season well.  Cook in the oven on 160C for 1.5 hours.
Served here with 50g brown rice.