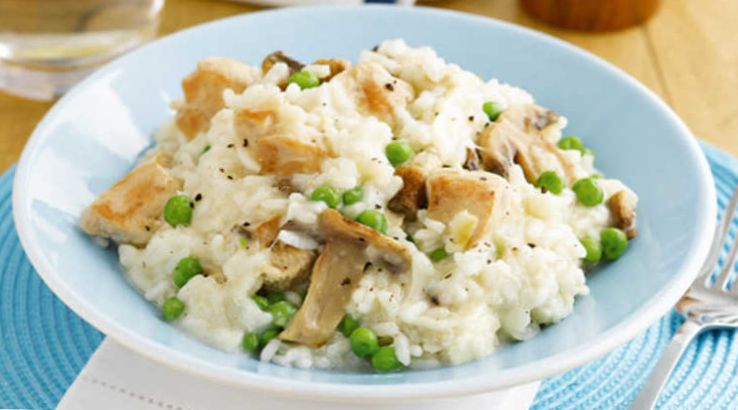 An easy-to-make tea – free on No Count and 5 points if tracking!
Ingredients (serves 2):
2 chicken breasts, cut into chunks
an onion, finely chopped
75g mushrooms, sliced
2 garlic cloves, crushed
100g brown rice
200ml hot chicken stock
2 tsp mixed herbs
25g Protein cheese, grated
50g frozen peas
Method:
Cook the rice separately for 30 minutes.
Spray a deep frying pan/wok with Frylight and cook the onion and chicken for five minutes, stirring regularly.
Add the mushrooms and garlic, and cook for another 3 mins.
Add the mixed herbs and pour in the stock, season well. Add the cooked rice and simmer for another 15 mins.
Add the peas and stir through for another 2-3 mins until the peas are hot.
Stir in the Protein cheese and serve.
Pictured here with a mixed salad.