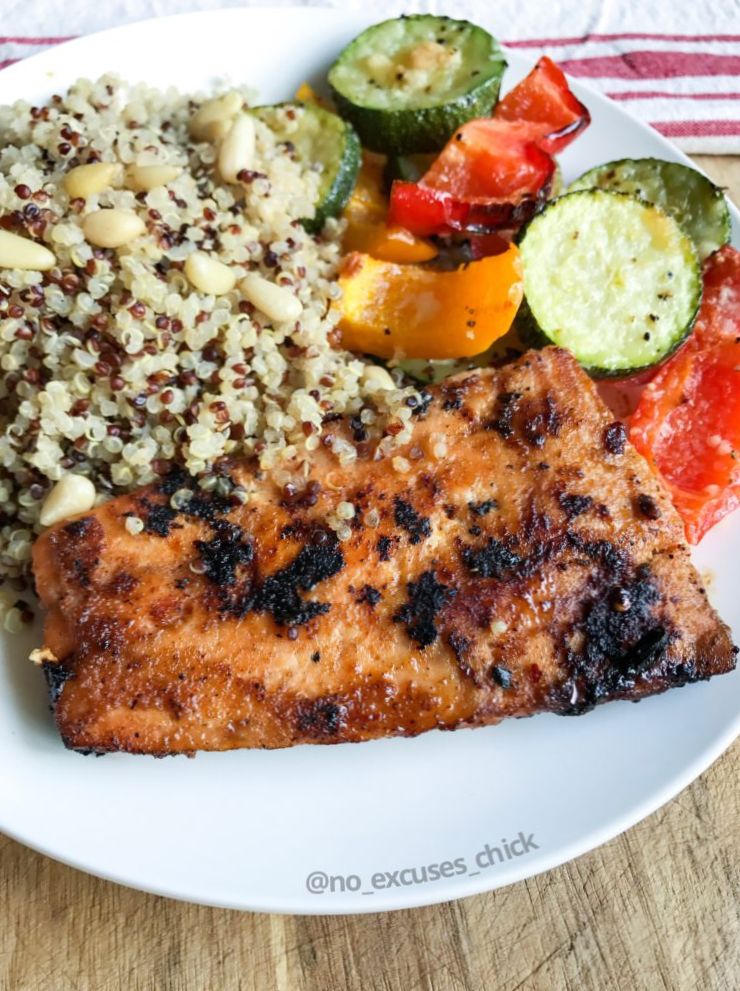 This was a gorgeous dish, full of flavours and ideal for a warm summer evening.  It is free on No Count or 7 points if tracking (including 70g of pasta).
Ingredients (serves 4):
4 salmon fillets
280g wholewheat pasta
200ml Yeo Valley 0% fat crème fraiche
a tbsp capers, finely chopped
the zest and juice of a lemon
a tbsp fresh dill, finely chopped
Method:
Cook the salmon in the oven – I wrap mine in tin foil and cook on 180C for half an hour.
Boil some water in a pan and cook the pasta – I cook dried pasta for 15 minutes.
Put the crème fraiche in a bowl and add the capers, lemon juice and zest and the dill. Season to taste and mix it all together.
Once the pasta and salmon are ready, drain the pasta and pour the crème fraiche mixture into the pan. Stir together.
Cut the salmon fillets into chunks and add to the pasta.
Serve straight away, while still warm, and enjoy!
Served here with asparagus – cooked in a tsp olive oil with a splash of soy sauce added at the end.