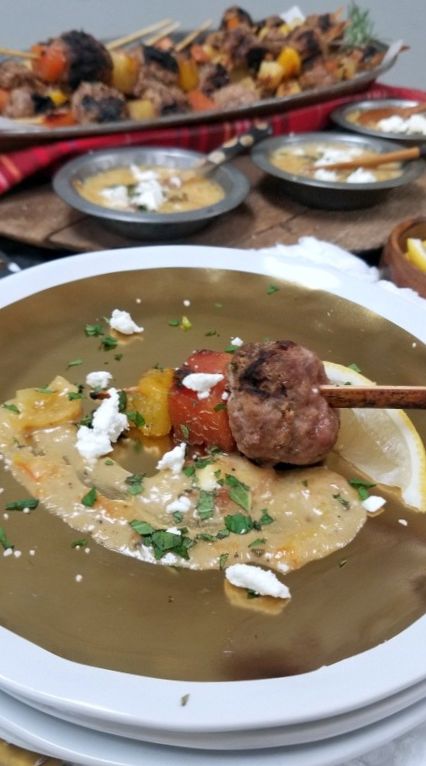 This is a slight variation on a meatball (thank you to @lousmum22 on Connect for giving me the idea of using harissa).  These are free on No Count, or 2 points per meatball if tracking.
Ingredients (makes 14):
500g 5% fat pork mince
an egg
4 tsp harissa paste
1.5 tsp mixed herbs
salt and pepper
oil from daily allowance – olive, sunflower, safflower, rapeseed or flaxseed (2 tsp per person)  I used 6 tsp.
Method:
Mix the egg, harissa paste and mixed herbs into the mince, season well, and form into meatballs.
Use oil from daily allowance to cook the meatballs in a wok/frying pan, turning every few minutes until cooked.
Served here with sweet potato mash and asparagus – a wealth of flavour!
The sweet potato is seasoned and mashed with a tbsp of 0% Yeo Valley creme fraiche.
The asparagus has a sprinkling of soy sauce on it, just before cooking time is over.
(I decided to serve these meatballs without a sauce as I wanted to savour the flavour in them.)