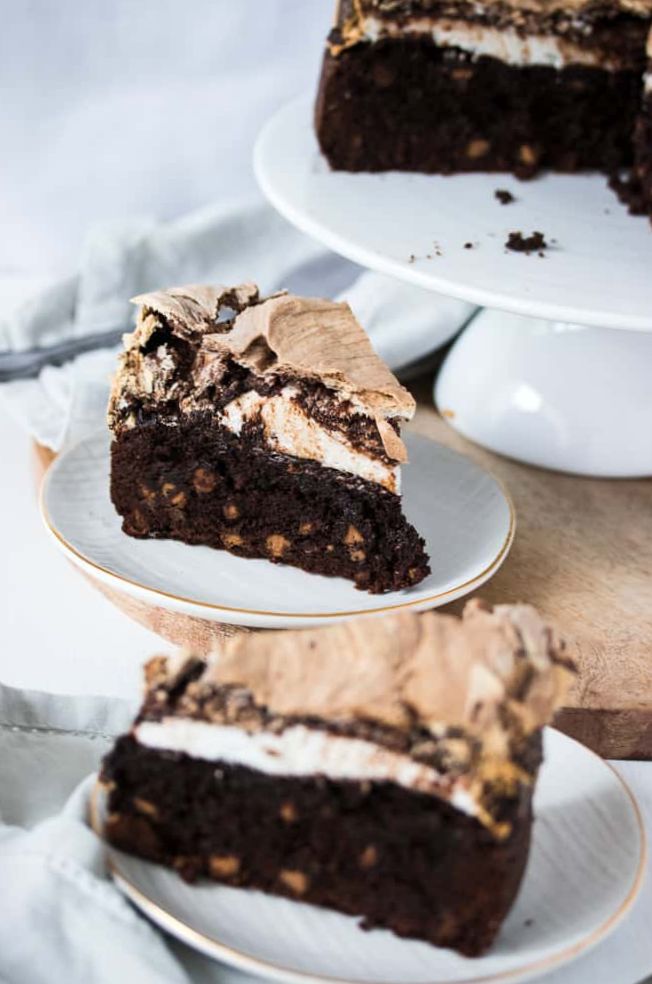 I bought some of the WW mini meringues and marshmallows a couple of weeks ago and have been thinking about how to use them in a recipe since. They make a perfect addition to these brownies which are very similar to the Rocky Road Brownies, but even more gooey!
They are 1sp each on No Count and on WW Freestyle you can have 1 for 2sp or 2 for 3sp.
Ingredients (makes 9):
50g Ready Brek (or other powdered oats brand)
10g self-raising flour
2tsp Natvia sweetener (or other 0sp sweetener)
1tsp baking powder
24g cocoa powder
3 medium eggs
1 banana, pureed
50g low fat natural yoghurt (use fat free if following WW Flex)
2tsp vanilla extract
a pinch of salt
12g milk choc chips
1 packet of WW mini marshmallows
½ tub WW mini meringues
Method
Preheat the oven to 180C.
Mix the banana, egg yolks, vanilla, sweetener and yoghurt.
Lightly whisk the egg whites and fold in.
Add the oats, flour, baking powder, cocoa powder and salt and mix well.
Stir the marshmallows and half the choc chips into the mixture.
Break the meringues in half and stir them in too.
Pour into a greaseproof papered brownie tin and top with the remaining choc chips. (My tin is 18cm x 24cm.)
Bake for 16 -18 mins (insert a skewer to check that it's cooked all the way through).
Allow to cool in the brownie tin before removing and cutting into portions.
Enjoy!
They are best kept in a sealed plastic container in the fridge where they will last for up to four days.