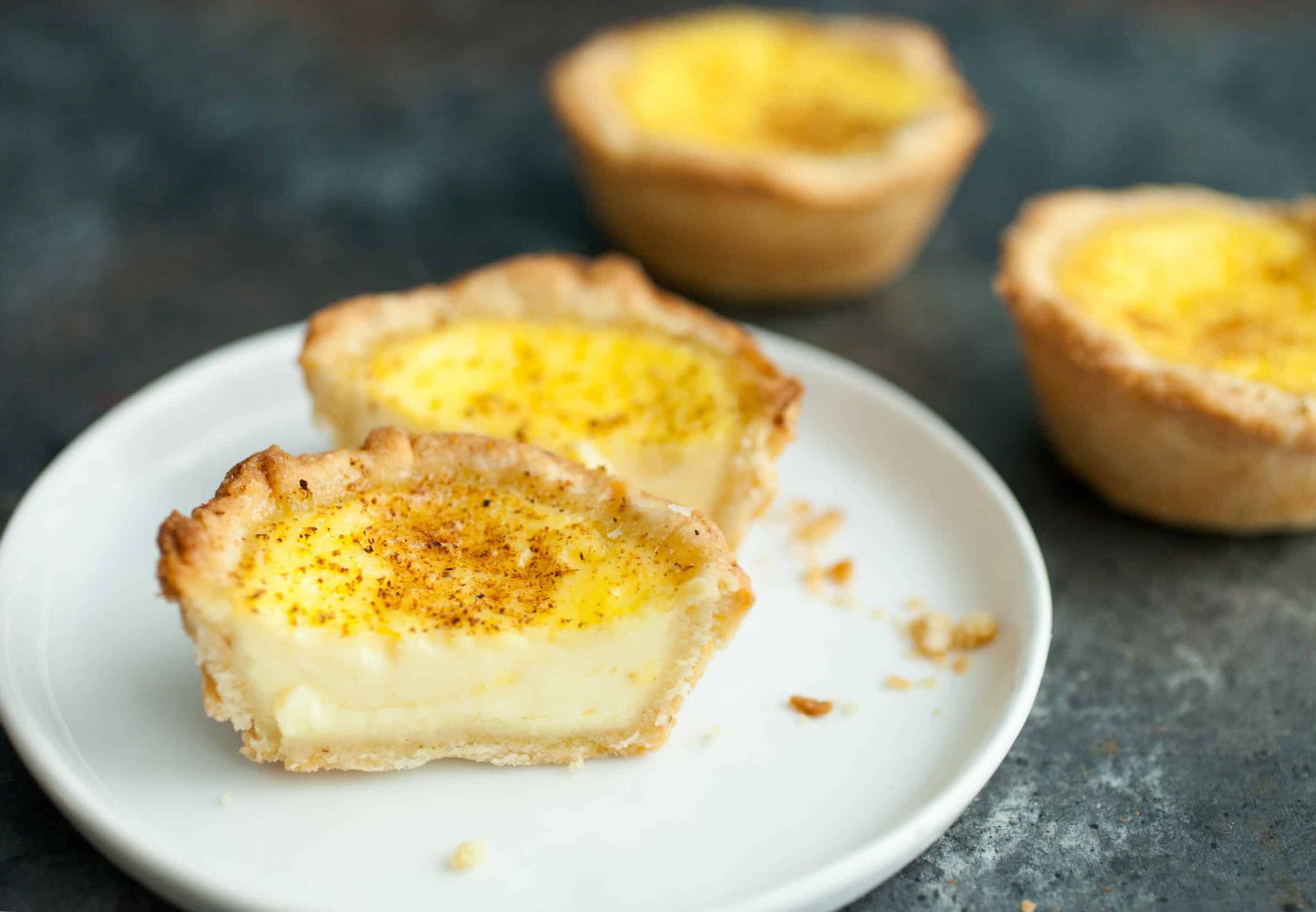 I decided to have a go at making these as they used to be my dad's favourite dessert and always remind me of him.  One of them is free on No Count but two would be 1sp because of the ground almonds.  If following WW Freestyle, they are 4sp each.
Ingredients (makes 6):
85g oatmeal (I use the Mornflake brand)
80g blitzed oats
2 flat tbsp Splenda/Truvia/Natvia/Canderel
a pinch of salt
a pinch of bicarbonate of soda
1 tbsp olive oil
1 tbsp lemon juice
12g ground almonds (2g per person is free)
20g plain flour for rolling out the dough (5g per person is free)
Ingredients for the egg custard:
200ml skimmed milk
3 egg yolks
1 tsp Splenda (or other sweetener)
1 tsp vanilla extract
nutmeg (to sprinkle on top
Method:
Pre-heat the oven to 200C.
Mix the oatmeal, oats, Splenda, ground almonds, salt and bicarbonate of soda in a bowl.
Stir in the oil, lemon juice and 50ml hot water. Mould into a ball with your hands.
Scatter the 20g plain flour on the kitchen top and roll out the dough. Use a pastry cutter to cut out 6 circles.  (The rolling out can be tricky. If you need to roll out twice, add a touch more water to the remaining mixture.)
Put these into a muffin tray (I use a silicone one) and gently press them down so that they fit into the mould.
Mix the milk, egg yolks, Splenda and vanilla extract together and pour into the pastry cases.
Sprinkle the top of each one with nutmeg.
Bake in the oven for 10 minutes.
Turn the oven down to 180C and bake for a further 5 – 10 mins. (It is hard to get the timing right so that they are not overcooked or undercooked.)
Enjoy!
If you have not already done so, please read the information about blitzed oats here: lovingnocount.com/faq/