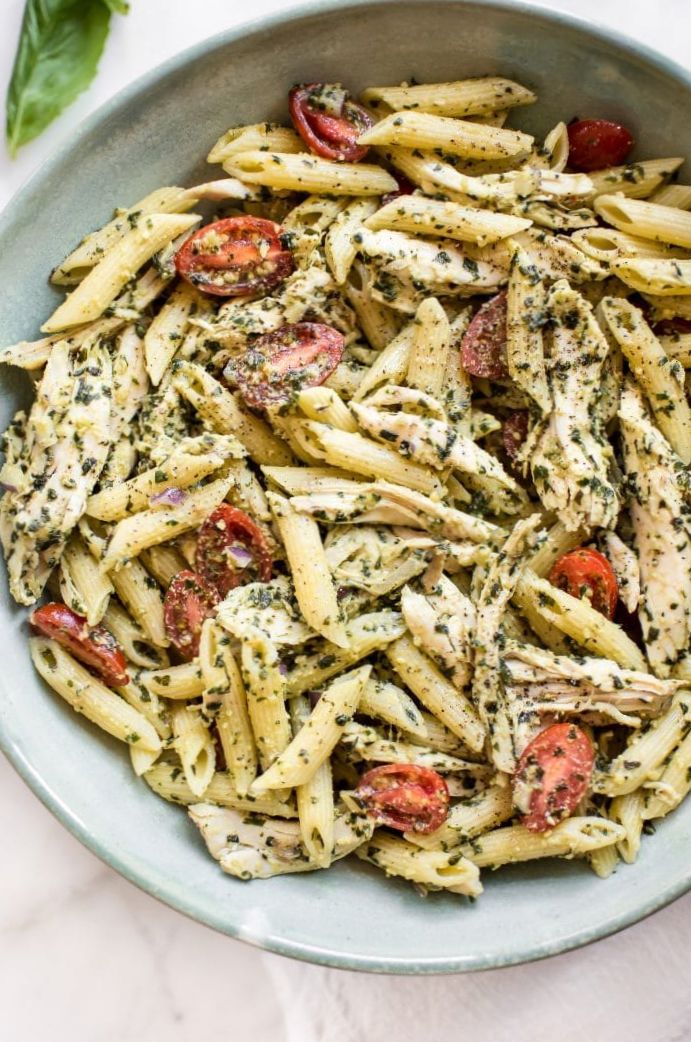 Many thanks to Amanda Charlesworth for this recipe at just 1 point per serving on No Count.  (If you only use 7g of reduced fat pesto, this recipe will be free on No Count.) If tracking, it's 6sp.
Ingredients (serves 1):
45g dried wholemeal pasta
65g cooked chicken breast, chopped into pieces
10g green pesto (1 point)
a tbsp quark
fresh basil
Italian salad leaves
If you use just 7g of Tesco reduced fat red or green pesto, this meal would be free on No Count.
Method:
Cook and drain the pasta.
Mix the quark, pesto and chicken and mix with the warm pasta.
Use the salad leaves as a base, add the pasta and garnish with basil.
As the pasta and chicken are free on No Count, you could use up to 70g pasta and a whole chicken breast.