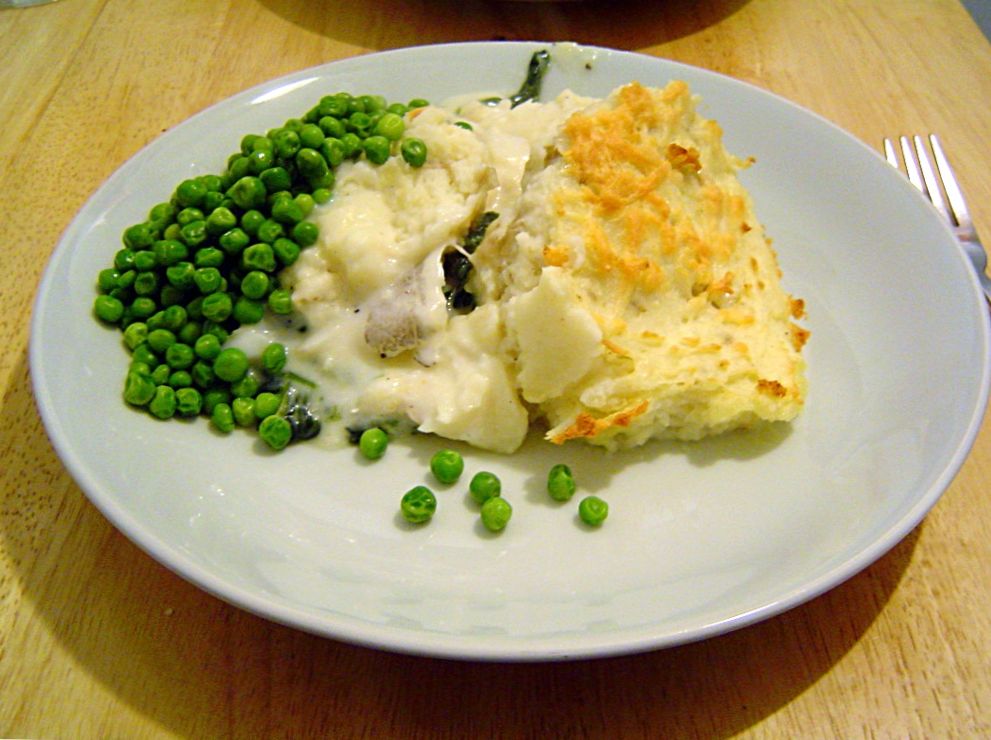 There are lots of great Fish Pie recipes out there, but I just thought I'd try to make another as I love a fish pie!  It didn't disappoint:-)
The whole dish is 2 points so I would use one of my weeklies for it.  You could substitute the flour for oat bran or blitzed oats (to make it free on No Count) but I can't guarantee the taste being the same:-)
Ingredients (serves 4):
8 potatoes, peeled and cut into pieces
2 eggs
200g cooked spinach
100g grated Protein cheese (25g each serving so no points per person)
2 pieces of cod
2 pieces of salmon
1 onion, peeled and halved
14 cloves
1 bay leaf
200ml skimmed milk
300ml fish stock
2 tbsp plain flour (2 points)
1 tsp wholegrain mustard
Method:
Boil the potatoes until cooked.
Meanwhile, put the fish in a deep frying pan and add the fish stock, milk, bay leaf and the two halves of onion (studded with the cloves).
Bring to the boil, cover and simmer. Take the cod out after a couple of minutes and the salmon after another couple.
Strain the cooking liquid and slowly whisk in the flour.
Return this liquid to a pan and bring to the boil until the sauce thickens. Season and stir in the mustard.
Drain and mash the potatoes, add the two eggs, 50g of the cheese and the spinach. Season generously.
Flake the fish into a baking dish, removing any skin, pour the sauce over it and top with the mash.
Sprinkle the rest of the cheese over the top and cook in a pre-heated oven on 180C (160C fan) for 30 minutes.