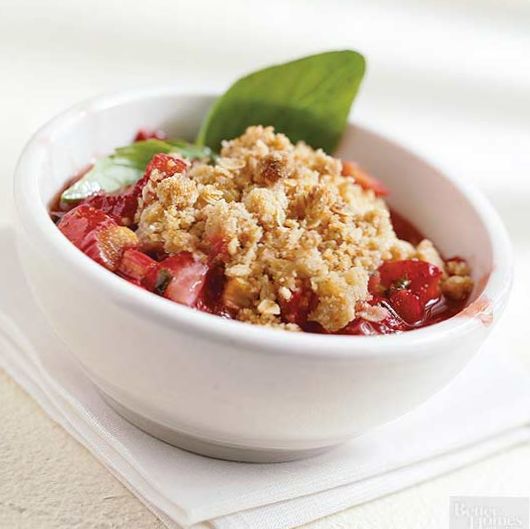 Here's the first of this week's dessert recipes: specially made for Yvonne who requested a dessert with rhubarb.  I do have more rhubarb in the fridge so there'll be another rhubarb dessert next week.  (I called it 'Rhubarb Surprise' because I wasn't quite sure what I was going to make beforehand.)  This is a delightful summer dessert, at just 1 point each on No Count or 6 points each if counting.
Ingredients (makes 4):
250g rhubarb, cut into chunks
3 flat tbsp Splenda
150g oats
40g Flora light (4 points)
3 tbsp skimmed milk
200g 0% Yeo Valley crème fraiche
2 tbsp sugar-free Myprotein butterscotch syrup (optional)
a tsp of ground ginger
Method:
Put the rhubarb into a pan with 2 tbsp Splenda and 4 tbsp water. Bring to the boil and simmer for 8 minutes.
Drain off the liquid and place the rhubarb in a bowl to cool.
Pre-heat the oven to 180C.
Mix the oats and Splenda together before rubbing in the Flora with your fingers.
Add the milk and mix into the oat mixture.
Divide the mixture into four metal rings and squash down. (See picture below.)
Bake for 15 – 20 mins before taking out of the oven and allowing to cool – keep the metal rings in place.
Divide the rhubarb mixture into the four rings and place in the fridge for an hour.
Mix the crème fraiche with the sugar-free syrup and place on top of the rhubarb in the four metal rings. Place back into the fridge until ready to serve.
Just before serving, sprinkle ground ginger on top of each one. (You could use a different flavoured spice if you wish) and remove the metal rings.