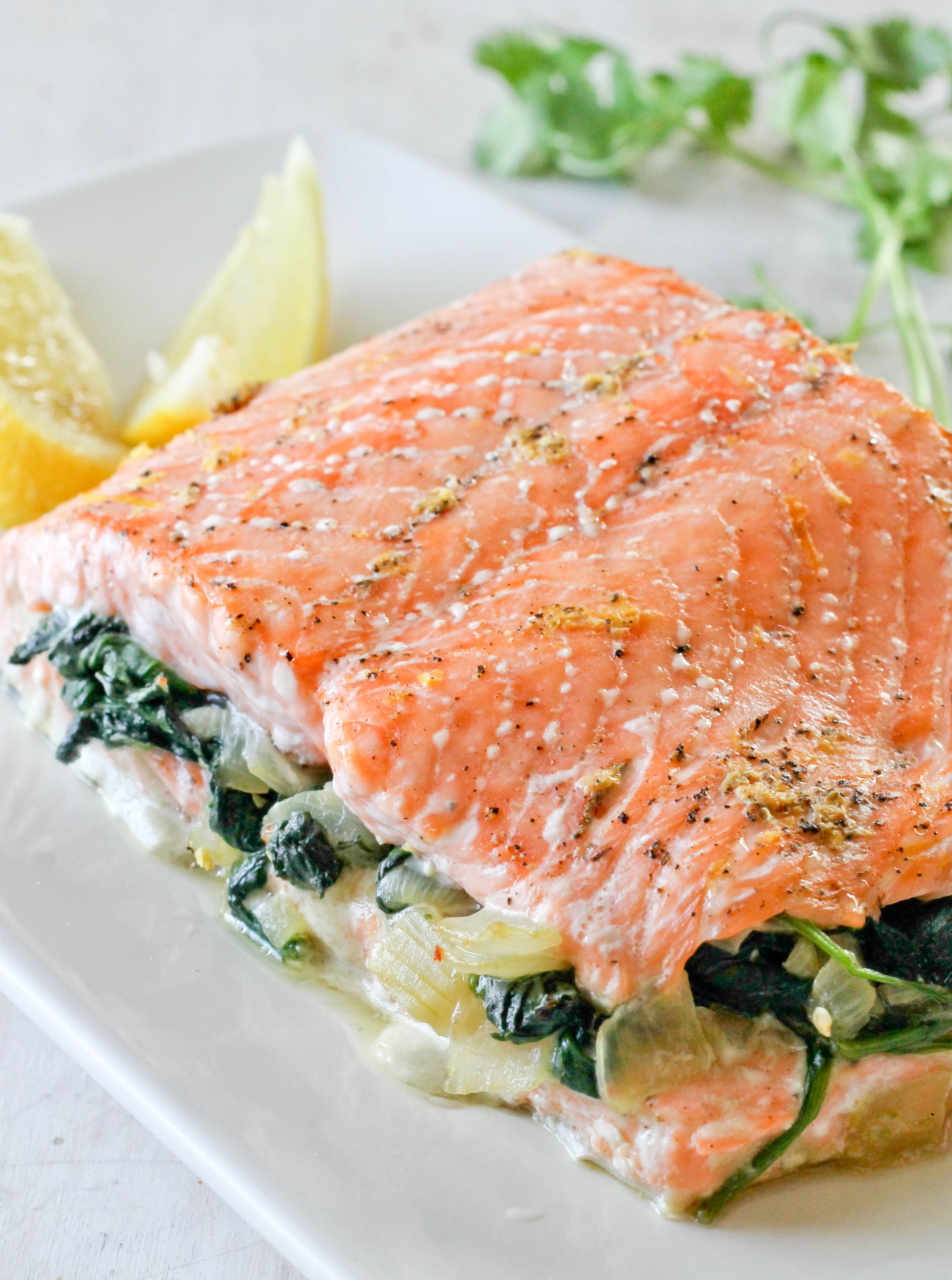 Stuffed Salmon on a bed of Couscous and Salad – the photo isn't great but it tastes delicious!
This recipe is just 1 point on No Count and 5 points if tracking.
Ingredients (Serves 2):
2 skinless salmon fillets
100g couscous
200ml boiling water
a red onion, finely chopped
a yellow pepper, finely chopped
30g sundried tomatoes, chopped
25g Protein cheese, grated
a handful of spinach
half a tsp of mixed herbs
salad – lettuce, tomato, cucumber, spring onion
Method:
Pre-heat the oven to 180C.
Slice the salmon fillets in half (as much as you can). Add the sundried tomatoes, Protein cheese and spinach to the bottom half of each piece of salmon, before putting the top half back on.
Place the salmon on tin foil, on a baking tray, and wrap the tin foil over the top.
Cook in the oven for 30 minutes.
Meanwhile, fry the onion and pepper in a pan sprayed with Frylight.
Put the couscous and mixed herbs in a bowl, and pour on 200ml of boiling water.
Leave to soak for ten minutes before stirring in the onion and pepper. Season.
Place the salad on a plate and mix in the couscous.
Top with the salmon and enjoy!