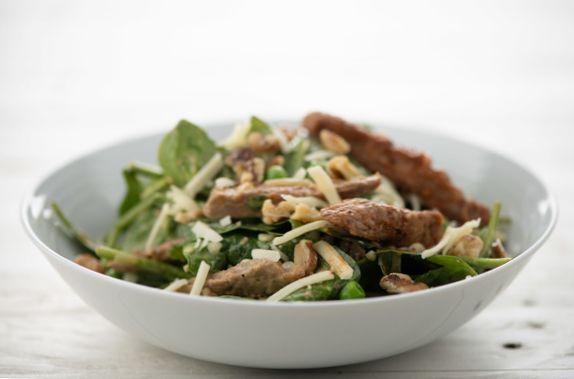 I decided to try this recipe out as I do like steak when it's been cooked in the slow cooker as it's nice and tender.  However, I didn't want to make a casserole.  This meal is free on No Count and absolutely gorgeous!  If tracking, the sauce is 1sp but you would need to count the steak after weighing it ( a medium one is around 5 points).  You would also need to weigh and count any potatoes used.
Ingredients (serves 2):
two steaks with any fat removed
200g chestnut mushrooms, sliced
2 tsp wholegrain mustard
250ml beef stock
1 tbsp Myprotein sugar-free butterscotch syrup
Method:
Put the steaks and mushrooms in the slow cooker.
Make up the beef stock with a stock cube, then add the mustard and syrup. Stir it all together.
Pour over the steaks and mushrooms, and season.
I cooked this in the slow cooker on Low for four hours. Just keep an eye on the sauce – you want it to thicken up but not dry up.
Served here with oven roasted new potatoes and cauliflower and broccoli mash:
Oven roasted new potatoes – spray potatoes with Frylight and sprinkle with salt.  Pop in the oven on 180C for about 40 mins.
Cauliflower and broccoli mash – cook the veg and mash it together.  Add a dessert spoon of 0% Yeo Valley crème fraiche and season.