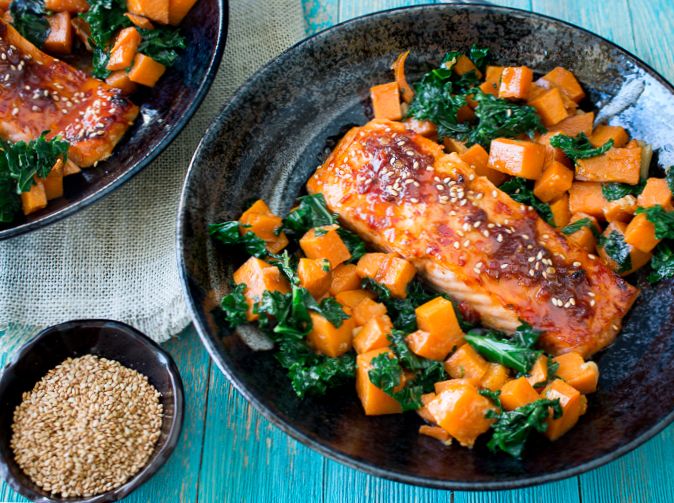 A really easy dish to make.  Hubby loved this one, and it's free on No Count!  If tracking, it would be 1sp plus the potatoes which you would have to weigh and point.
Ingredients (serves 2):
4 sweet potatoes, peeled and chopped
a tbsp 0% Yeo Valley crème fraiche
2 salmon fillets
small tomatoes, can be on the vine
For the sauce:
half a red onion, finely chopped
150ml fish stock
the remainder of the 200g tub of 0% Yeo Valley crème fraiche
2 tsp harissa paste
1 tbsp lemon juice
Method:
Put the salmon and tomatoes in a pre-heated oven (180C) for about 25 mins.
Cook the potatoes. When ready, mash, with the tbsp crème fraiche and season well.
To make the sauce: cook the onions for 5 mins in a small pan that has been sprayed with Frylight. Add the fish stock, lemon juice and harissa paste and simmer for a further five mins. Taste and season.  Stir in the crème fraiche and allow to heat slowly – don't let it boil or it will curdle.
Serve and enjoy!