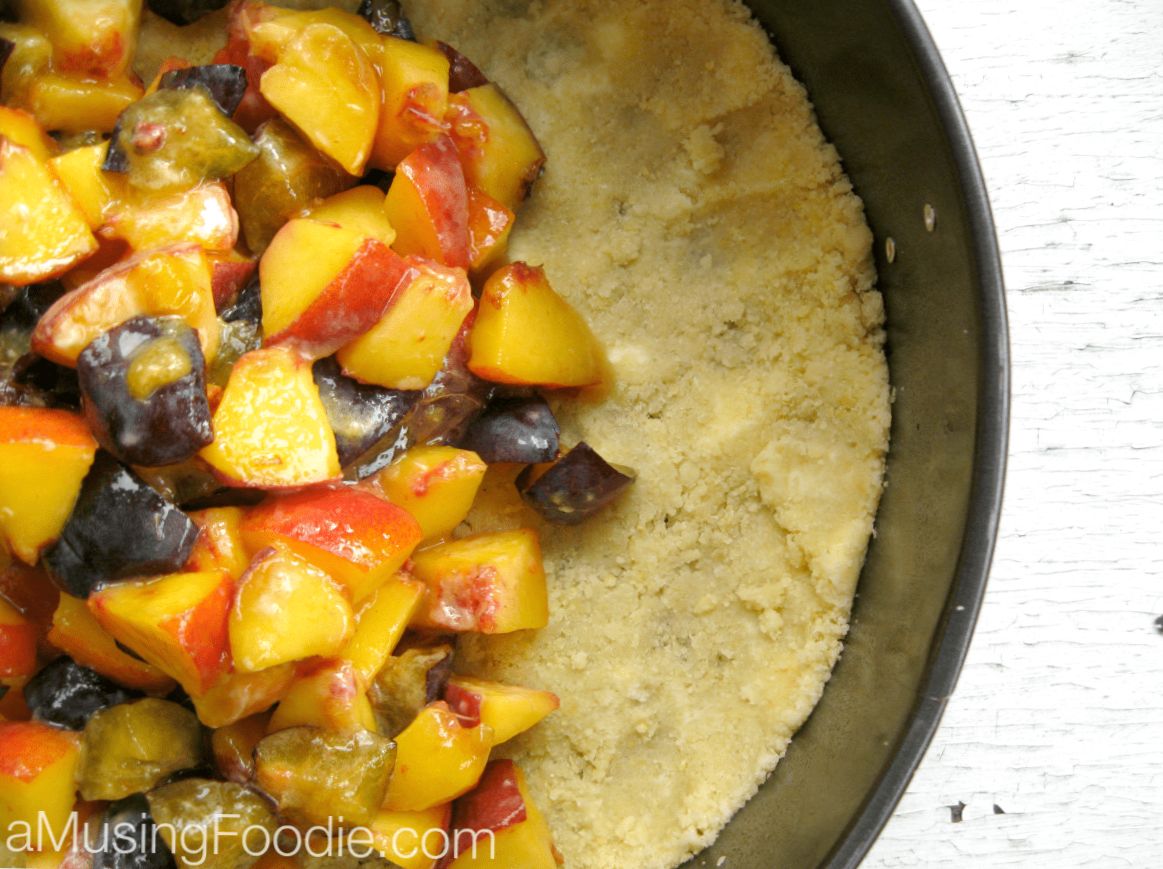 This is a real treat! Each piece of shortbread works out at 1 point so the dessert in the photo would be 2 points on No Count.  These are rather high if tracking.
Ingredients (makes 4):
250g oats, blitzed in food processor
1 tsp baking powder
1 tsp ground ginger
2 tbsp Splenda
75g Flora extra light (8sp)
125ml skimmed milk
8 tbsp Skyr natural yogurt
1 tsp vanilla extract
2 tbsp Myprotein sugar-free butterscotch syrup
2 peaches or nectarines, sliced
2 plums sliced
Method:
Heat the oven to 190C and spray a baking tin with Frylight.
Combine the oats, baking powder, ginger and Splenda in a bowl.
Rub in the Flora until the mixture resembles bread crumbs.
Stir in the milk with a knife until just combined, then knead into a soft dough.
Press the dough into the baking tin until it is about ¾ cm thick. Prick all over with a fork.
Bake for about 20 minutes.
Allow to cool for 5 mins before cutting it into 8 slices. Leave on a wire rack to cool completely.
Mix the yogurt with the vanilla extract and butterscotch syrup.
Layer the shortcake, yogurt and fruit as shown in the picture.
You could cut the shortbread into more pieces if you wish – just alter the points value per slice.  It would also be great with different selections of fruit – enjoy!