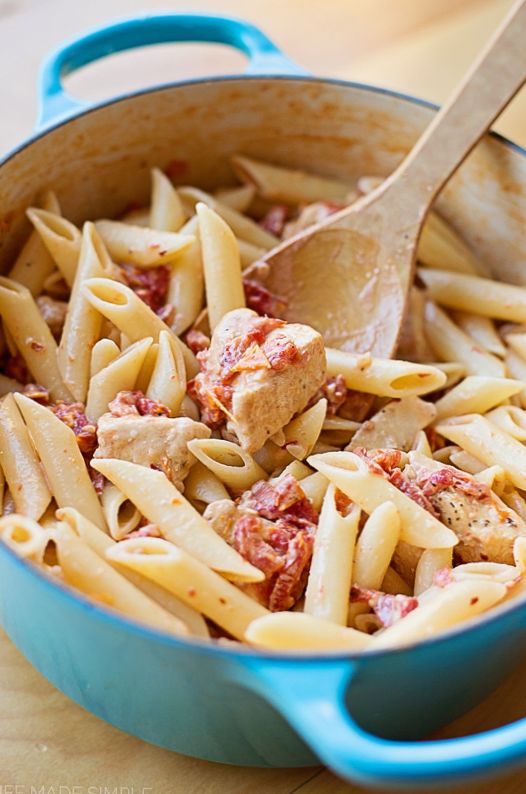 Sun-dried Tomato and Chicken Penne
Just 2 points per person on No Count and 9 points if tracking.
Ingredients (serves 2):
2 chicken breasts
an onion
60g Philadelphia lightest (2 points)
38g sun-dried tomatoes (2 points)
140g wholemeal pasta
a tsp of mixed herbs
Method:
Cut the chicken breasts into slices and cook in a wok or deep frying pan, using Frylight.
Cook the penne in a separate pan.
Take the chicken out of the wok and leave it in a dish on the side.
Next, cut the onion into slices and cook in the wok.  Add the chicken and sun-dried tomatoes.
Add 3 tbsps water and stir in the Philadelphia lightest and mixed herbs.
Allow to simmer for three minutes before adding the cooked penne; stir and serve.
This can be served with broccoli.  Garlic can also be added to the dish.