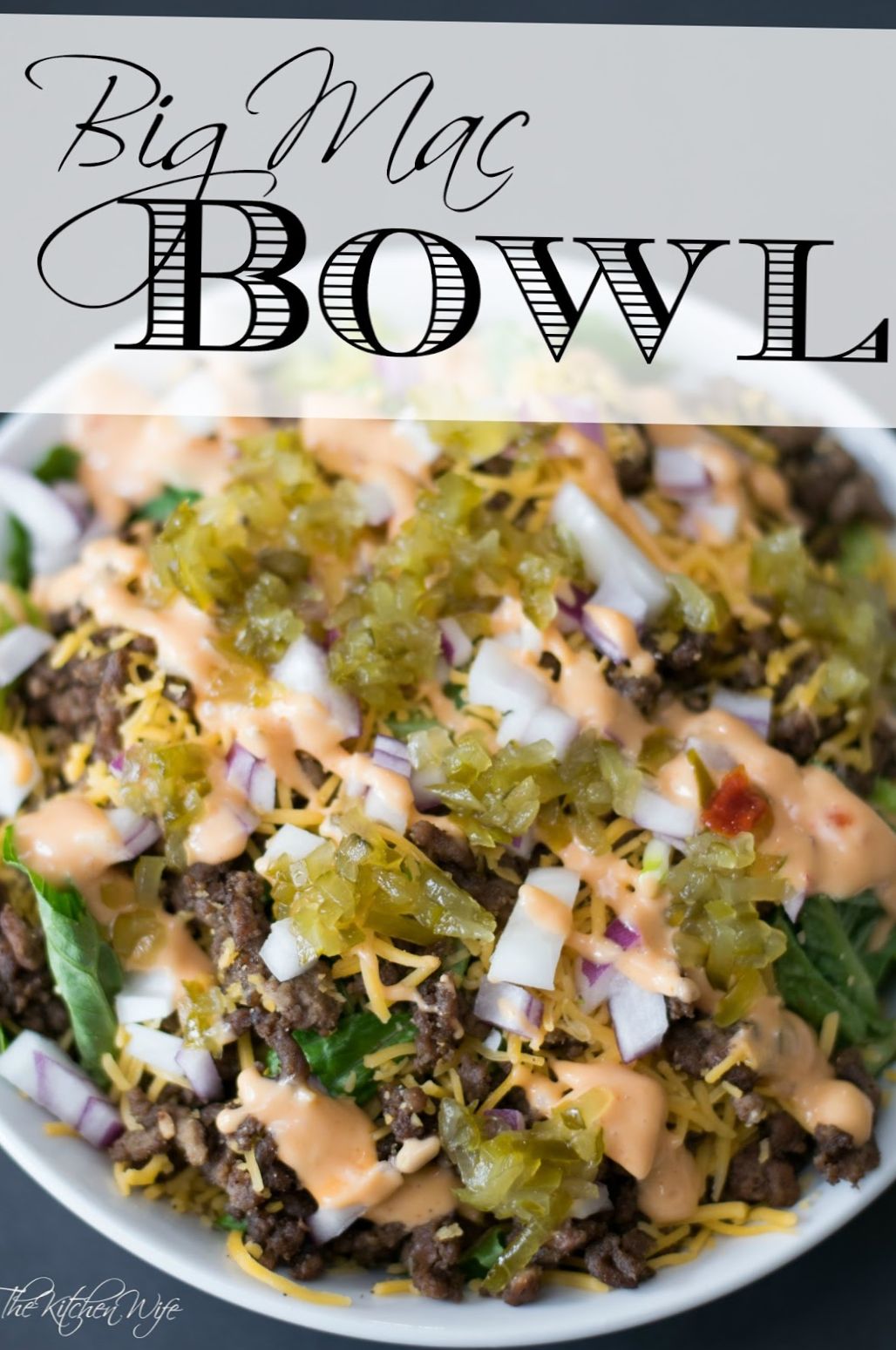 Little Mac in a Bowl
Just 1 point each on No Count and 5sp if tracking.
Ingredients (serves 3):
500g beef mince 5% fat
an onion
gherkins
low fat cheese slice (1 point each)
Aldi lighter than light mayonnaise
2 tbsps Heinz ketchup (50% less sugar)
lettuce
tomatoes
Method:
Cook the mince with the diced onion in a frying pan for about 20 mins.
Put the lettuce in a bowl with the sliced tomatoes round the edges.
Combine the Heinz ketchup with 3 tbsps mayonnaise to make a sauce.
Put the mince and onions on top of the lettuce.
Add chopped up gherkins, the sauce and a cheese slice (in pieces).
Can serve with a Schar gluten free ciabatta roll or a brown sandwich thin and oven-baked chips.  To make the chips: peel and cut potatoes into chip pieces.  Put on an oven tray, spray with Frylight and sprinkle with salt.  Cook on 180C for about 45 minutes, turning once.