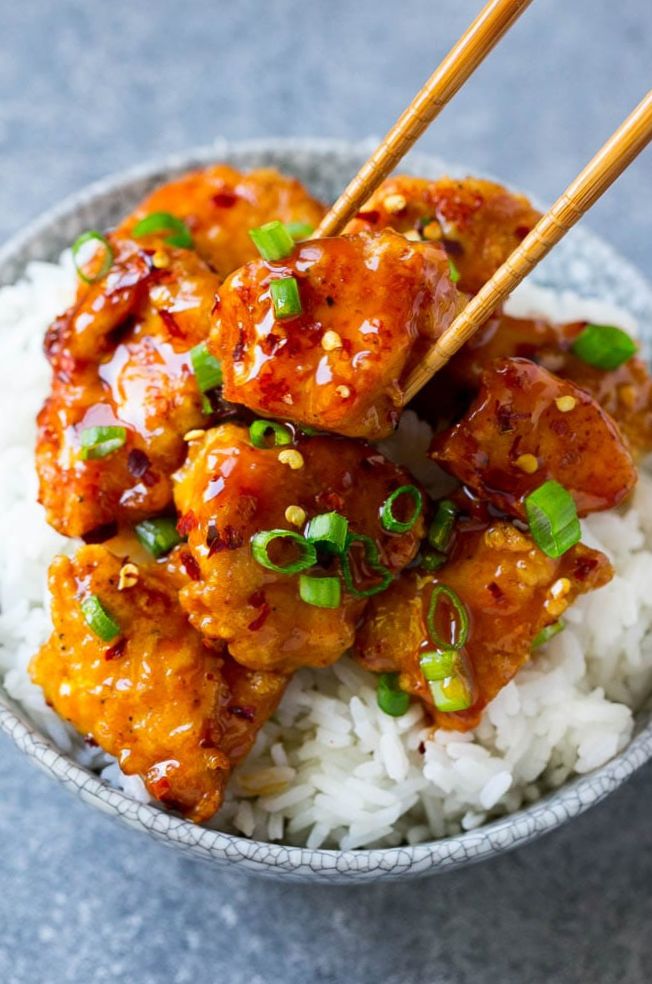 This is one of my favourite SpiceNtice meals.  I've slightly adapted the recipe that is on the packet in order to make it just 1sp on No Count – it would be 6sp on WW Freestyle (including 50g rice).
Ingredients (serves 4):
4 chicken breasts, cut into chunks
1 onion, chopped
3 garlic cloves, crushed
1 inch piece of ginger, finely chopped
100g sugar snap peas
2 red peppers, cut into chunks
2 tbsp tomato ketchup 50% less sugar
4 tbsp dark soy sauce
a tbsp lime juice
20g plain flour
1 tbsp olive oil (use Frylight or similar if following WW Freestyle)
a bunch of spring onions, chopped
Method:
In a large bowl, add the tomato ketchup, soy sauce, lime juice, 100ml water and the Spicentice Firecracker Chicken sachet. Add half the ginger and garlic, followed by the chicken.  Leave to marinade for at least 15 minutes.
Heat the oil/low fat spray in a wok and add the remaining garlic and ginger. Stir fry for a few seconds before adding the chicken (scoop it out from the marinade).
Cook until the chicken is almost cooked through.
Add the flour to the leftover marinade sauce and whisk thoroughly. Add to the wok with 100ml water.
Allow to simmer and then add the onions, peppers and sugar snap peas. Stir fry for 10 mins before garnishing with the spring onions.
Served here with 50g brown rice.
Enjoy!
(If you prefer your onions and/or peppers softer, you could cook them at the same time as the chicken.)