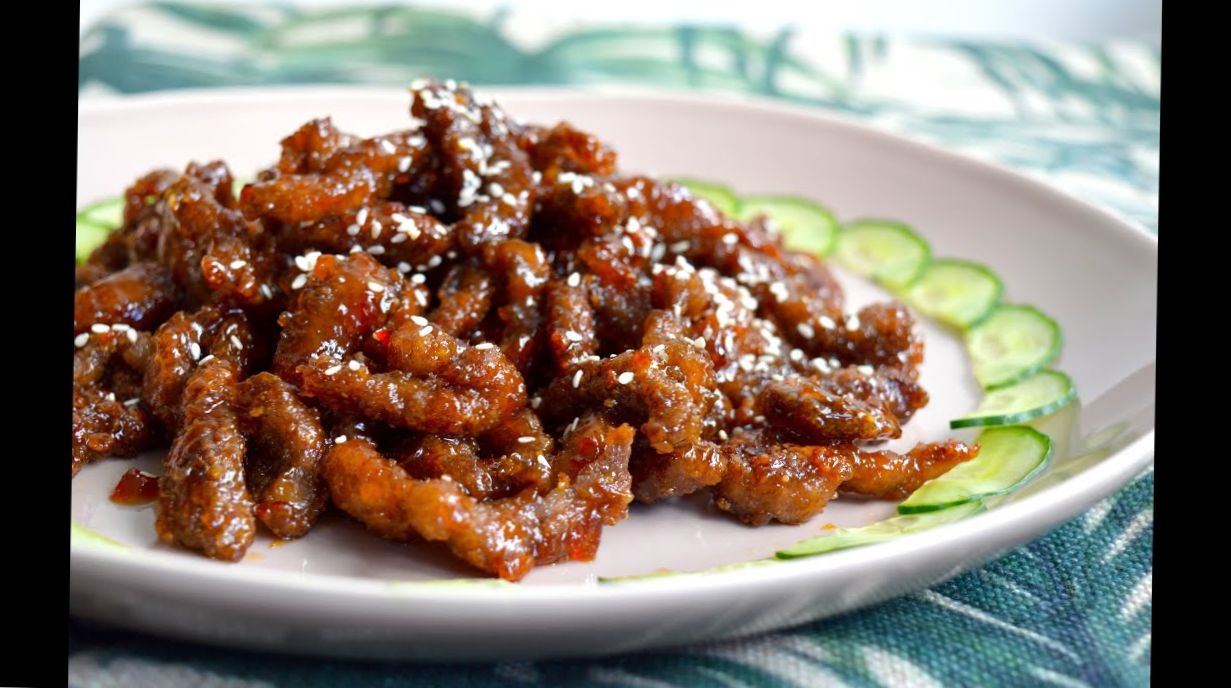 Many thanks to Mands (@mands5781) for this delicious recipe and pic!  It's a fab fakeaway that satisfies her post Party weekend craving for a takeaway!  Each serving is 1 point on No Count and just 5 points each on WW Freestyle (plus the points for rice).
Ingredients (serves 2):
230g Asda thin cut lean beef steaks (or 2 lean beef medallions)
25g gram flour (or plain flour/cornflour)
1tsp Chinese 5 spice
Groovy food company coconut cooking spray
Ingredients for the sauce:
1 small pink curry onion
1 carrot
1/2 red pepper
3 cloves garlic crushed
1 inch root ginger grated
1 red chilli
1 tbsp char Sui sauce (1sp)
1 tbsp tomato purée
1/2 tsp Chinese 5 spice
black pepper
1 tbsp Myprotein sugar-free maple syrup
lime juice and coriander – at the end to serve
Method:
Cut the beef into thin strips and paper towel off any excess moisture.
In a bowl, mix the flour and Chinese 5 spice, then add the beef and coat well.
Heat a wok and fry the beef in small batches – turning only once if you can so it really crisps up.
I like my beef really crispy so I don't add oil: I lay the cooked beef on a greaseproof paper baking tray and finished it in the oven while I made the sauce.
For the sauce:
Sauté the onion, carrot, garlic and ginger in the wok with some more cooking spray. When soft, add chillies, tomato purée, char Sui sauce, 5 spice, red pepper, and season. Add some hot water while cooking to keep from sticking and reduce down. Add the syrup once the peppers are soft.
When the sauce is done, transfer the beef into the sauce and coat well, adding a squeeze of lime juice and some fresh coriander over the top.
Enjoy!
Served here with sticky, steamed white basmati rice, stir-fried pak Choi, babycorn, spring onion and sugar snap peas.  Add a sprinkle of sesame seeds for no extra points, and leave some raw spring onion to garnish the rice to add freshness.
Serve with brown rice for No Count – you can create egg-fried rice by adding egg and peas.