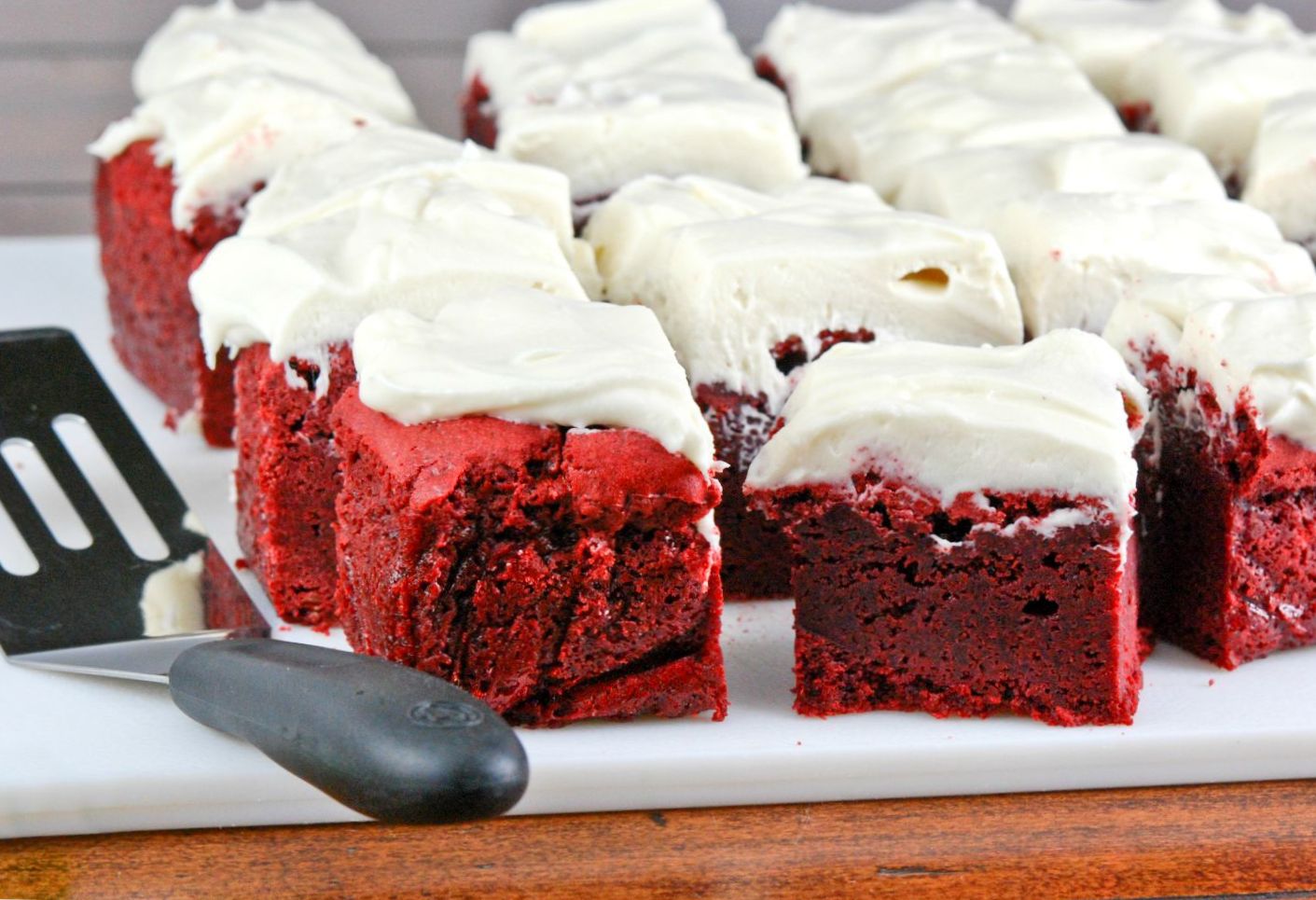 Here's another amazing recipe created by Mands (@mands5781) and just in time for Easter!  A fantastic chocolate dessert which is very low in points.  I made them yesterday and they are absolutely delicious!
You can have two for 1sp on No Count and they're 1sp each on WW Freestyle.
Ingredients (makes 9):
2 bananas
3 eggs
50g 0% Greek yoghurt
2 tsp vanilla extract
1 tsp sweetener (I use sukrin gold)
1-2 tsp red food colouring
50g Ready Oats (like Ready Brek)
12g cacao powder
1 tsp baking powder
100g quark
10g vanilla #jello mix (you can use vanilla extract instead if you can't get this)
12g white chocolate chips
Method:
Preheat oven to 180C.
Line a square brownie pan with greaseproof paper.
Mash banana well, until smooth, and mix with egg yolks, yoghurt, vanilla, sweetener and red food colouring.
Whisk the whites lightly and fold in.
Add the oats, baking powder and cacao and mix well altogether.
Pour this mix into the brownie pan and leave to settle.
In a separate bowl, mix the quark with the vanilla jello powder and you'll get a stiff set vanilla cream cheese mix. If you don't have the powder, just use vanilla extract and some sweetener and mix with the quark.
Dollop the cream cheese mix around the brownie pan and swirl into the mix, leaving marbled blobs and not mixing too much.
Finally add the white chocolate drops evenly over the top and bake for 15 – 20mins depending on how squidgy you like your brownies.
Allow to cool (if you can) then slice into 9.
Enjoy!