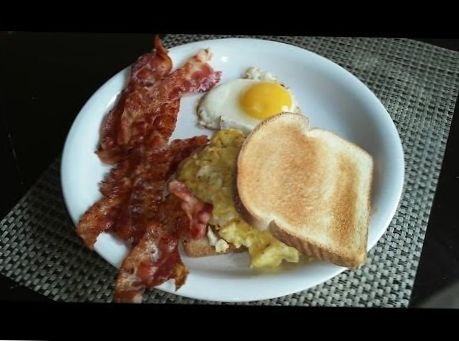 One of my favourite lunches – it's hard to believe it's free on No Count.  If tracking, it's 8sp.
Two eggs fried in Frylight with four bacon medallions.  Sandwiched between two brown sandwich thins and a tbsp of tomato ketchup (50% less sugar and salt).
A very tasty and filling lunch!