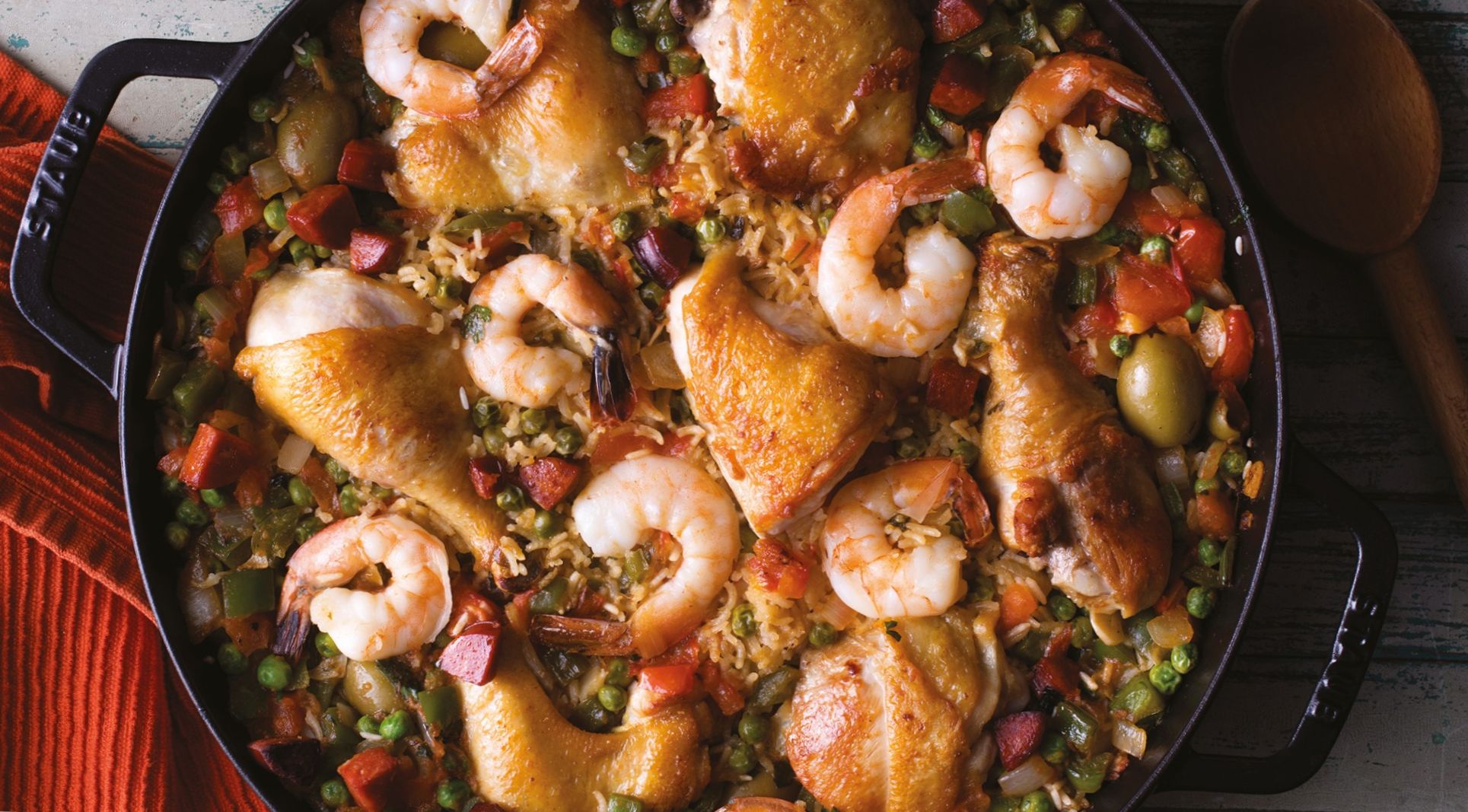 My mum's first No Count dish…and it's absolutely delicious!  It's free on No Count and just 5sp if tracking.
Ingredients (serves 4):
2 chicken breasts, cut into chunks
175g large prawns
100g frozen peas
1 red pepper, sliced
1 onion, sliced
1 garlic clove, crushed
200g brown rice, cooked
500ml chicken stock
½ tsp paprika and turmeric
Method:
Spray deep frying pan/wok with Frylight. Fry the onion, pepper and garlic for 2 – 4 mins.
Add the chicken and fry until browned.
Sprinkle in the turmeric and paprika, coating the chicken and veg.
Add half the stock and simmer for 12 mins.
Stir in the prawns, peas and cooked rice. Season and add more stock if needed.
Simmer for 3 – 4 mins.
Ready to serve – enjoy!