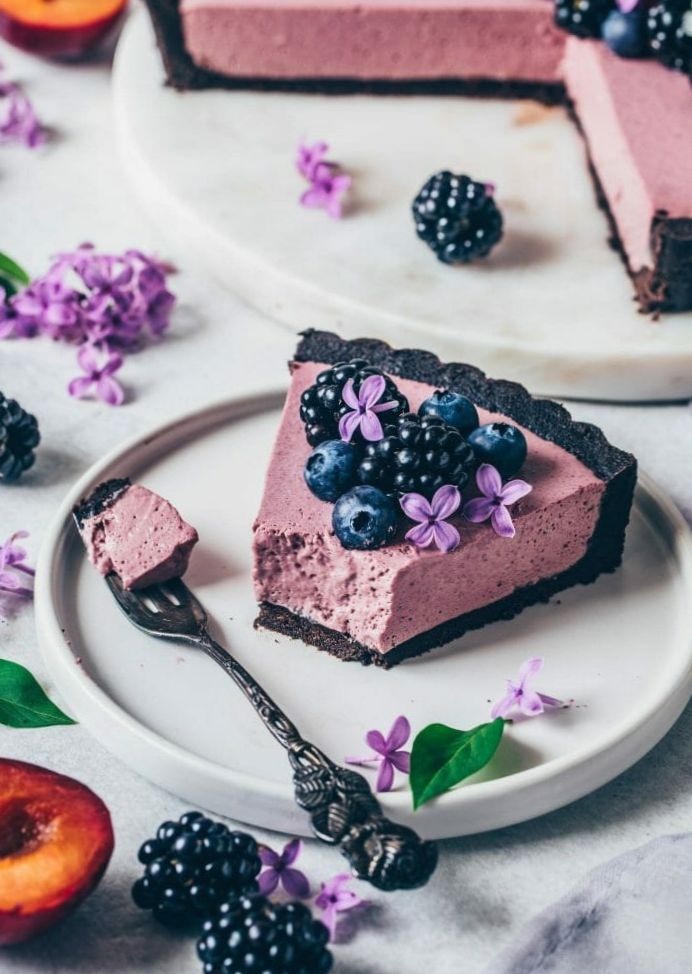 As soon as I saw the front cover photo of this month's WW magazine, I just knew I'd have to try to make a No Count version and yesterday I finally managed it.  I made the gateau in the morning and then left it for the required 8 hours, in the fridge, before serving it.  It was with some trepidation that I removed it from the cake mould but I was over the moon at the finished product.  This is definitely one to try!
Ingredients (serves 8):
200g Ready Brek
4 flat tbsp Splenda
1 heaped tsp baking powder
1 heaped tsp cinnamon
32g Flora light, melted (4g per person is free)
3 tbsp olive oil
2 tsp vanilla extract
4 eggs
200ml skimmed milk
For the mousse filling:
500g 0% fat Greek yogurt (I used 'Total') – at room temperature
3 gelatine leaves
350g blackberries (I used frozen ones and thawed them before using)
3 flat tbsp Splenda
1 egg white
Method:
Pre-heat the oven to 170C.
In a bowl, mix the Ready Brek, 4 flat tbsp Splenda, baking powder and cinnamon.
In a separate bowl, mix the milk, vanilla extract, Flora, olive oil and eggs. Pour this mixture into the other bowl and mix.
Pour the mixture into a round cake tin – I used a silicone one which was 20cm in diameter.
Place in the oven and bake for 35 – 40 mins.
Once cooked, allow the cake to cool for ten minutes before turning out onto a wire rack to cool completely.
While the cake is cooling, make the mousse. Begin by soaking the gelatine leaves in cold water for 5 minutes.
Put the blackberries in a pan with the 3 flat tbsp Splenda and cook over a medium heat for about 5 minutes, stirring occasionally.
Take the gelatine leaves, squeezing any excess water out, and place in with the blackberries. Stir until they have dissolved.
Leave to cool, for about 15 minutes, and then stir in the yogurt.
Whisk the egg in a separate bowl, until it has thickened, and then fold it into the mousse.
Once the cake has cooled, cut it in half horizontally.
Place one half back into the silicone cake mould and spoon the mousse over the top.
Place the other half of the cake on top. Cover with cling film and place in the fridge for at least 8 hours.
When ready to serve, turn the silicone mould upside down and carefully release the cake onto a plate.
I dusted mine with Natvia Icing Mix which is free on No Count and topped with frozen raspberries.
Serve and enjoy!