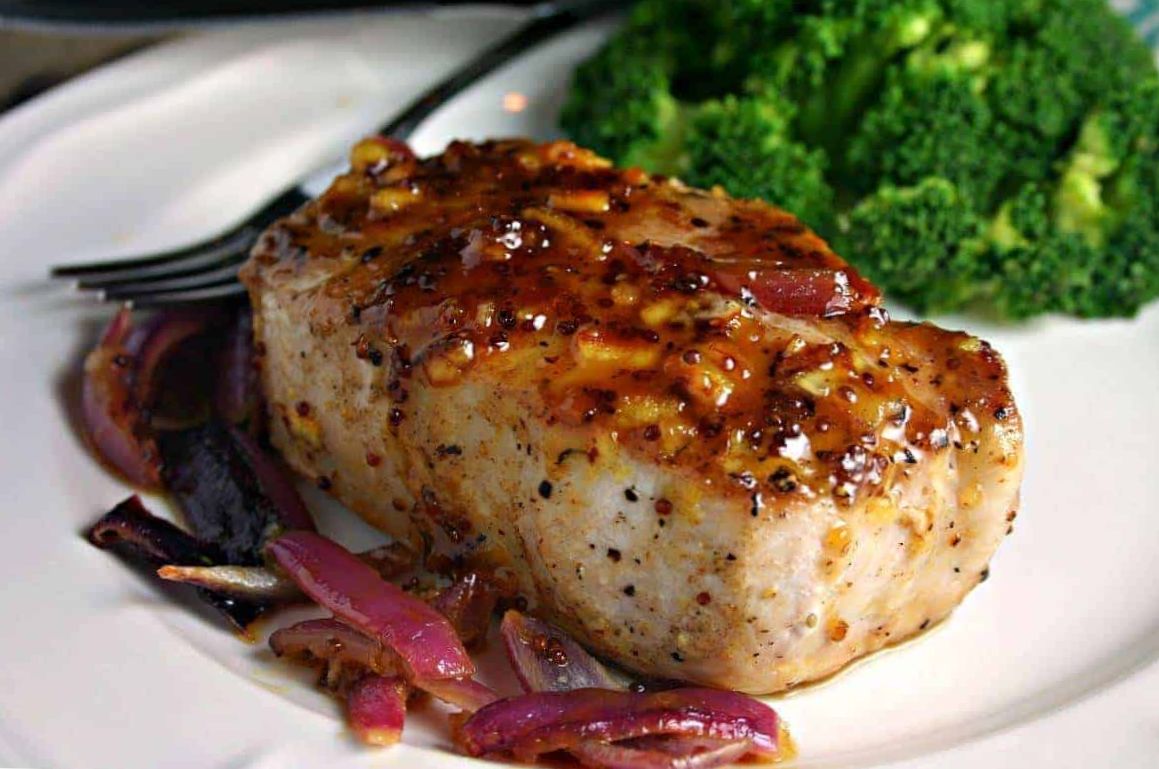 Another recipe combining meat and a fruit flavour which I now love.  This used to be a definite no with me, I would never choose meat dishes with fruit accompaniments – not even pork with apple sauce. I'm just glad I'm able to enjoy them now.  This meal is free on No Count. If tracking, it is 5 points for the pork and sauce – you would need to weigh and track any potatoes/rice you serve with it.
Ingredients (serves 4):
4 pork loin steaks with all the visible fat removed
4 parsnips, cut into strips
a butternut squash, cut into chunks
300g shallots, halved
the juice and zest of two oranges
2 tbsp Myprotein sugar-free maple syrup
1 tbsp wholegrain mustard
200ml chicken stock
1 tbsp tomato puree
2 level tsp cornflour (1 point)
Method:
Make the pork marinade. In a bowl, combine the sugar-free syrup, mustard and orange juice and zest.  Put the pork in a dish/tupperware and cover with the marinade.  Leave in the fridge for a few hours until ready to cook.
Put the squash, parsnips and shallots in the slow cooker
Add the pork and drizzle the remaining marinade over the pork and veg.
Add the chicken stock and tomato puree, and cook on Low. I cook it for 4 hours in my slow cooker, as it does tend to cook a bit too quickly.
About fifteen minutes before serving, mix the cornflour with a splash of water and stir into the sauce in the slow cooker.
Serve and enjoy!