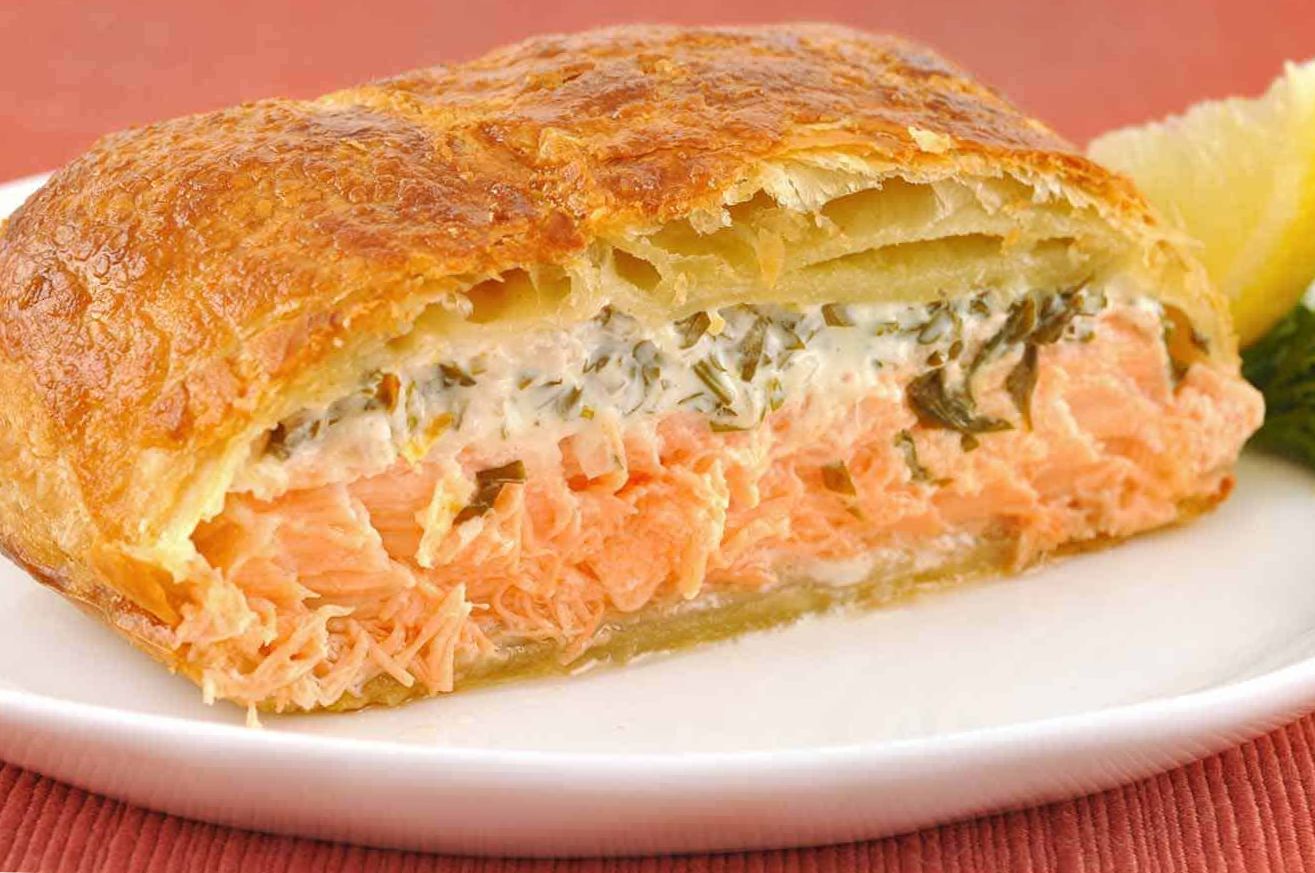 I decided to have a go at this No Count recipe as I was looking for another way of cooking salmon, and salmon en croute is a meal I haven't had for nearly two years while I've been following the NC plan.  It was always going to be tough to try to replicate the real thing but we absolutely loved this and I can't wait to make it again.
It's free on No Count and 5 points per serving if following WW Freestyle.
Ingredients (serves 2):
2 boneless salmon fillets
80g baby spinach
½ an onion, finely chopped
25g fresh parsley, finely chopped
2 tsp lemon juice
2 WW wraps
1 tbsp olive oil (use a low-cal spray oil if following WW Flex)
100g Yeo Valley 0% crème fraiche
an egg
Method:
Preheat the oven to 180C.
Heat the oil in a frying pan and add the onion. Cook for a couple of minutes.
Add the spinach, parsley and lemon juice and cook for a further 3 minutes.
Take the pan off the stove and squeeze any water out of the spinach.
Stir in the crème fraiche and season to taste.
Lay the wraps out on a baking tray and brush some of the beaten egg all round the edge.
Place a salmon fillet on each wrap – over to one side – before putting some of the mixture from the pan over each salmon fillet.
Fold over the wrap and press down with a fork to seal the edges together.
Brush the remaining egg over each wrap.
Place the baking tray in the oven for about 25 minutes.
I've served it here with roasted vegetables: enjoy!
When I make this again, I'll serve it with mashed potatoes and long-stem broccoli.