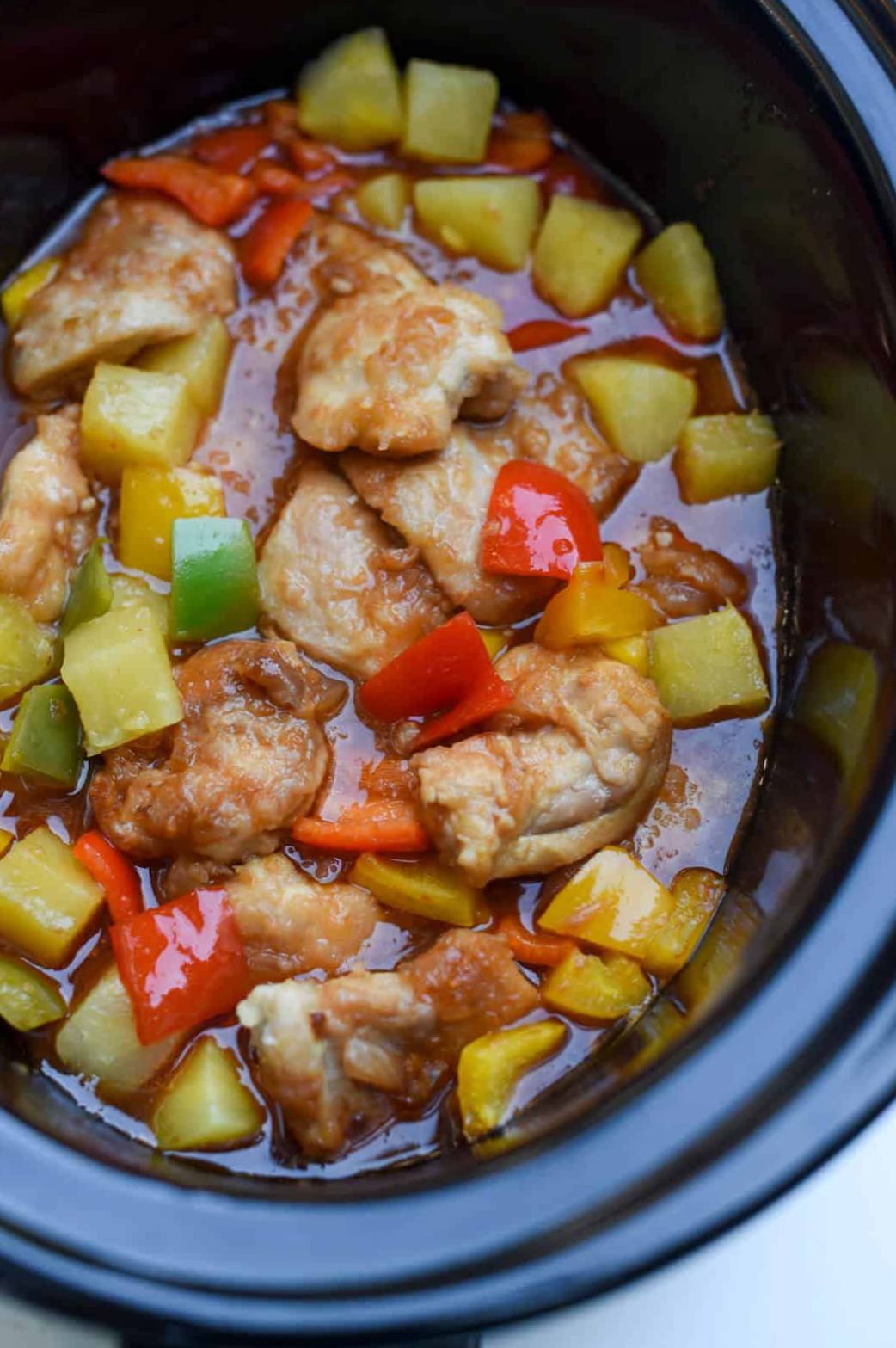 I'd planned a new sweet and sour recipe for this week but it's been such a busy week that I decided to try a slow-cooked version so that it would be all ready for eating when I arrived home.  I was pleasantly surprised as I'm used to crunchy vegetables in a sweet and sour recipe but this was really good too!  The meal is 1sp on No Count and 6sp if you're following WW Freestyle.
Ingredients (serves 4):
4 chicken breasts, cut into strips
4 peppers cut into strips (I used 2 red, 1 yellow and 1 green)
an onion, sliced
an inch piece of ginger, finely chopped
75g tomato ketchup (50% less sugar)
75ml balsamic vinegar
a 400g tin of pineapple chunks in natural juice
2 tablespoons sugar-free syrup (I used the Myprotein maple one – available online at Myprotein.com)
a tbsp lime juice
lemon thyme (optional – to decorate at the end)
Method:
In a bowl/jug, mix the tomato ketchup, balsamic vinegar, lime juice, the juice from the pineapples, the sugar-free syrup and 100ml water.
Put the chicken, peppers, onion, ginger and half of the pineapples in the slow cooker. (You can use all the pineapples if you wish but I found that half the tin was enough.)
Pour the contents of the bowl/jug into the slow cooker.
Cook on Low. My slow cooker cooks quite quickly so it was only on for 4.5 hours.
Serve with 50g brown rice and decorate with chopped lemon thyme if you wish.
Enjoy!