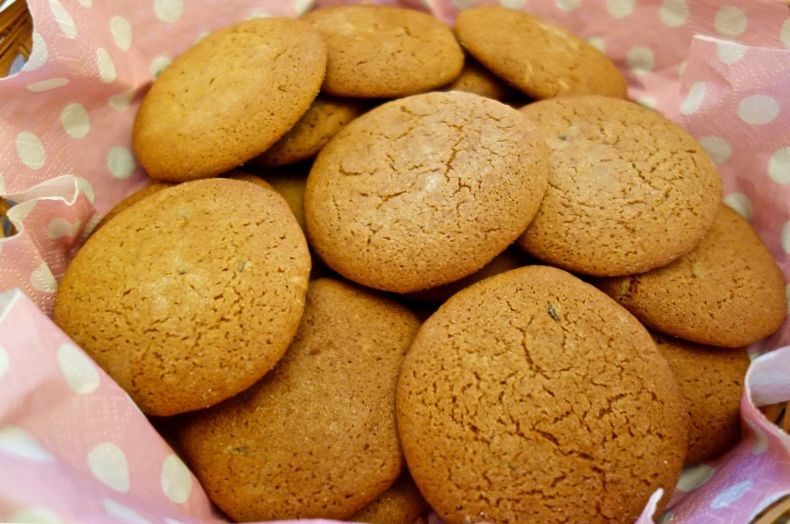 Here's a No Count treat to enjoy as the festive season approaches.  If tracking, Max's gingerbread is lower in points.  You can find it here: https://lovingnocount.com/maxs-no-count-gingerbread/
Ingredients (makes 12):
85g Mornflake oatmeal
80g blitzed oats
2 flat tbsp Splenda/Truvia/Natvia/Canderel
a pinch of salt
a pinch of bicarbonate of soda
1 tbsp olive oil
the zest and juice of one lemon or orange
1 tsp nutmeg
1 tsp mixed spice
2 or 3 tsp ground ginger (depending on how gingery you like them)
30g plain flour for rolling out the dough (5g per person is free)
Method:
Pre-heat the oven to 180C.
Mix the oatmeal, oats, Splenda, lemon zest, salt, nutmeg, mixed spice, ginger and bicarbonate of soda in a bowl.
Stir in the oil, lemon juice and 50ml hot water.
Scatter the 30g plain flour on the kitchen top and roll out the dough. Use a pastry cutter to cut out 12 shapes. (This can take some getting used to as the oats make the pastry much stickier than if you'd used flour.  It's ok to cut out a couple of biscuits and then re-roll the pastry to do another couple etc…)
Place on a baking tray and bake in the oven for about 15 minutes.
Enjoy!
NB: Please read the information about blitzed oats in the FAQ section if you haven't already done so.