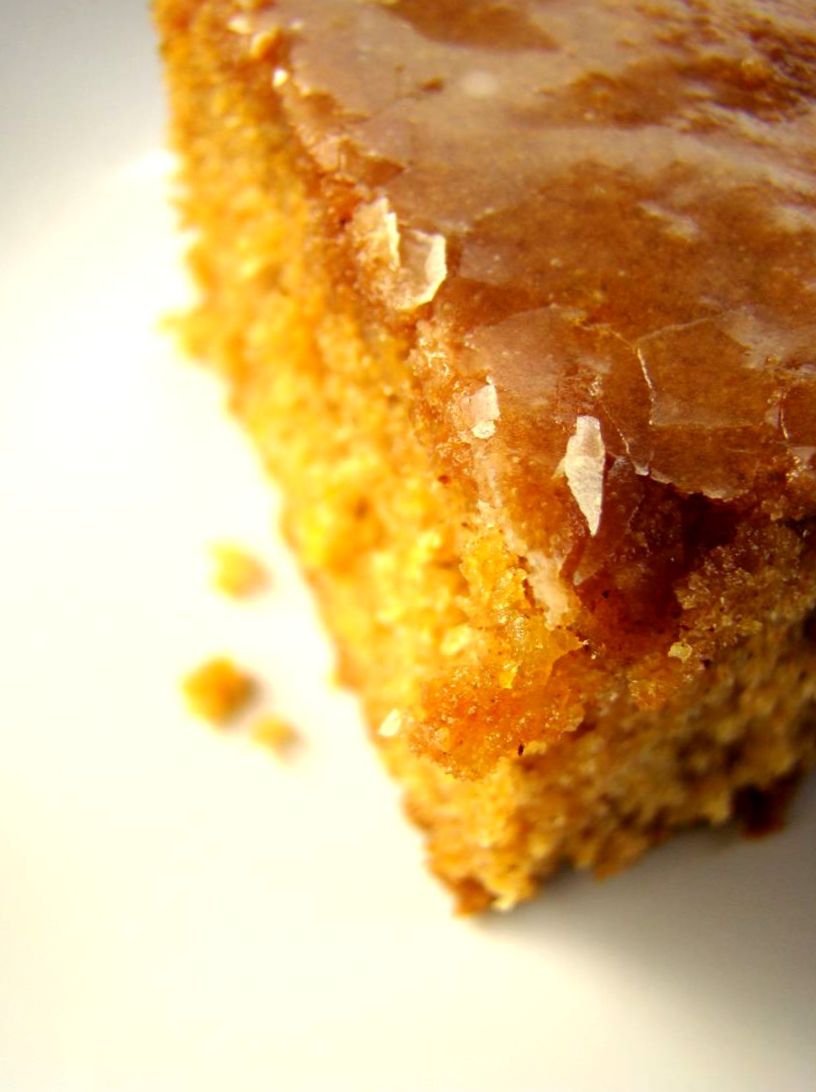 In my opinion, this is the most delicious cake I've managed to make on No Count.  I also really like the texture of it, and it will keep in a fridge for up to 4 days.  It is 13 points for the whole cake so, if it's cut into seven slices, it's 2 points per slice.  (If tracking, it would be 6sp a slice.)
Ingredients (serves 7):
7g sachet fast-action dried yeast
3 tbsp Splenda
10 tbsp skimmed milk
300g oats, blitzed in food processor
pinch of salt
3 tsp mixed spice
1 tsp cinnamon
1 egg
1 egg yolk
zest and juice of 3 oranges
1 orange, peeled and sliced for decoration
40g Flora light (4 points)
55g currants (9 points)
Method:
Put the yeast in a bowl and mix with a tbsp Splenda. Pour over 4 tbsp warm milk, mix and leave for 5-10 minutes.
In a separate bowl, mix the oats, 2 tbsp Splenda, salt, spices and zest. Rub in the Flora and then add the currants.
Mix the remaining milk with an egg before pouring half of this mixture into the bowl with the oats. Also pour in the yeast mixture and two thirds of the orange juice.
Mix, adding more of the milk and egg if needed.
Knead for 10 minutes (this is a very sticky process).
Cover the bowl with clingfilm and leave in a warm place for 2 hours.
Heat the oven to 170C. Put the mixture into a baking tin – you might need to mould it into the shape you want.
Mix the egg yolk with the remaining orange juice and brush over the mixture (you can add a further tsp of Splenda if you wish). Add the sliced orange to the top.
Bake for 30 minutes, checking it is cooked through before taking it out of the oven.